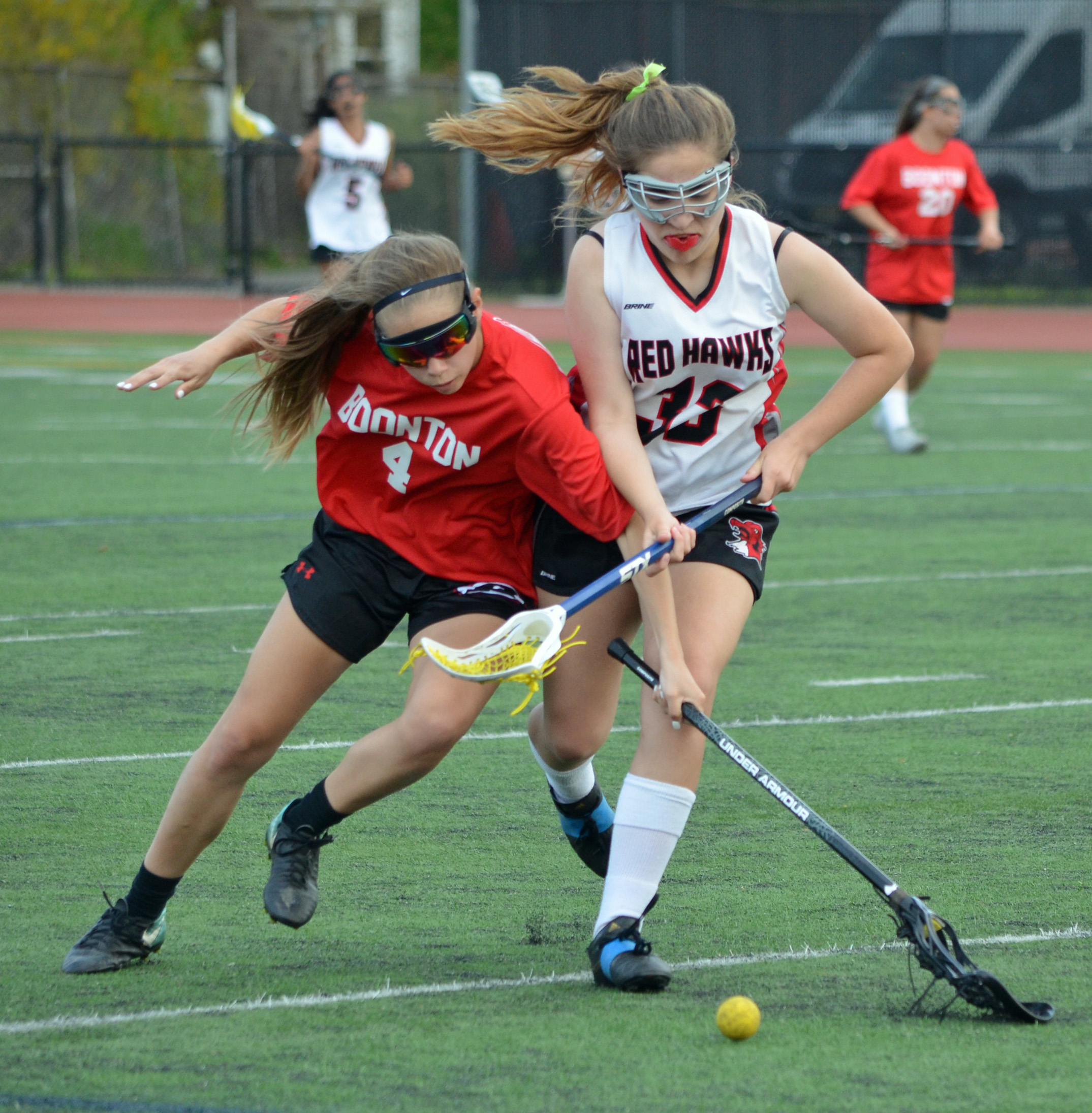 Read Time:
4 Minute, 9 Second
Haylee Roller recalls Ms. Kraa telling her to "Make it more minty."
And Roller, a senior, took the advice of Kraa, the beloved late art teacher, and has carried it through all four years of high school and likely will live by the mantra for the remainder of her life.
"The saying encouraged students to slow down on their work and focus on the small details," Roller explained. "In a way, this changed my outlook on life, to slow down and take more time to enjoy the little things, rather than rushing through everything."
On Wednesday, April 28, the girls and boys lacrosse teams played their games in memory of Kraa and it was evident that she was on their minds and in their hearts.
The girls squad, paced by Bethany Glaser's six goals and Kayla Manna's hat trick, came away with a 12-5 win over Parsippany. The Bombers boys fell, 13-10, to Kittatinny in a hard-fought battle despite five goals and three assists by Hunter Van Zant.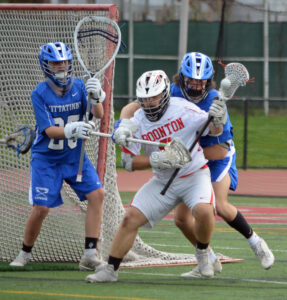 "I was very excited to play in the Kraa game," Bethany Glaser said. "The atmosphere on that day was overwhelmingly positive. I did not have her as a teacher due to the fact that I do not go to Boonton High School. (She attends Morris County School of Technology). However, I have heard only good things about her and the positive influence she had on her students."
Glaser's sister, Hannah, unable to play versus the Red Hawks, was elated as she watched from the sidelines and described "the whole day as unreal."
"From the moment we all woke up, the group chat was blowing up about the game and sharing memories of Ms. Kraa," said Hannah Glaser. "We were all super pumped about the game."
Their effort on the field demonstrated just how motivated they were. At halftime, the Boonton girls were up, 7-3. Although they played with a lead, the Bombers' enthusiasm never waned. That's how much Ms. Kraa, whose last name and angel wings adorned the back of their jerseys, meant to them.
Ms. Kraa, who passed away on Sept. 6, 2020, endeared herself to students by building a rapport with them and taking an interest in them. Roller said she was welcoming and considered her classroom a sort of "safe space."
"Even after I had Ms. Kraa's class, I would still visit her and she was kind enough to let me eat lunch in her classroom and was there to just talk about anything," Roller said.
Kraa was a supporter of Boonton High School's sports, events and students. She'd always ask Roller how the lacrosse team was doing. That meant a lot.
The games came about because of Roller and Kayla Manna, co-captains of the lacrosse team. Roller felt it was "very special" and that she "was glad to be able to bring our idea to life and finally be able to honor her as a school."
The win over Parsippany kept the Bombers undefeated after four games. According to the Glaser sisters, Boonton is off to a strong start because the team is working together and there is camaraderie.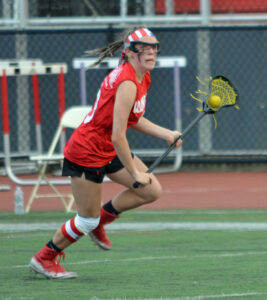 "What led to the success is the drive of the team," said Hannah Glaser, a midfielder. "We worked super hard in the offseason to bring us where we are today. We would constantly text each other to meet up to play lacrosse… I just feel like you can see how badly we wanted to win this season.
"These girls have become like family to me. We are always supporting each other, picking up each other and encouraging each other."
Of course, just having a season has been important because COVID-19 wiped out the spring 2020 slate.
"I feel that having lost a season made us all realize how lucky we are to play lacrosse," Bethany Glaser, also a midfielder, added. "It made me thankful for every day that I'm able to play lacrosse and really cherish it."
Goalie Kaylee Whritenour, who left behind softball to take on lacrosse, stopped 17 of Parsippany's shots on goal. She has been an asset for Boonton thus far.
Roller sees the Bombers growing and having fun as the season progresses. Like the Glasers and everyone else, she was saddened by having to miss her junior season. The night before the first game, Roller wrote "707" on her stick to remind her of the days between the conclusion of the 2019 season and the beginning of the 2021 one.
"I will never take a single moment with this team for granted again because of the COVID-19 pandemic," Roller said.
She believes this season has to be as minty as possible.
"I know Ms. Kraa was there with us cheering us on during that
game," Roller said
.
***PHOTO GALLERY BELOW***