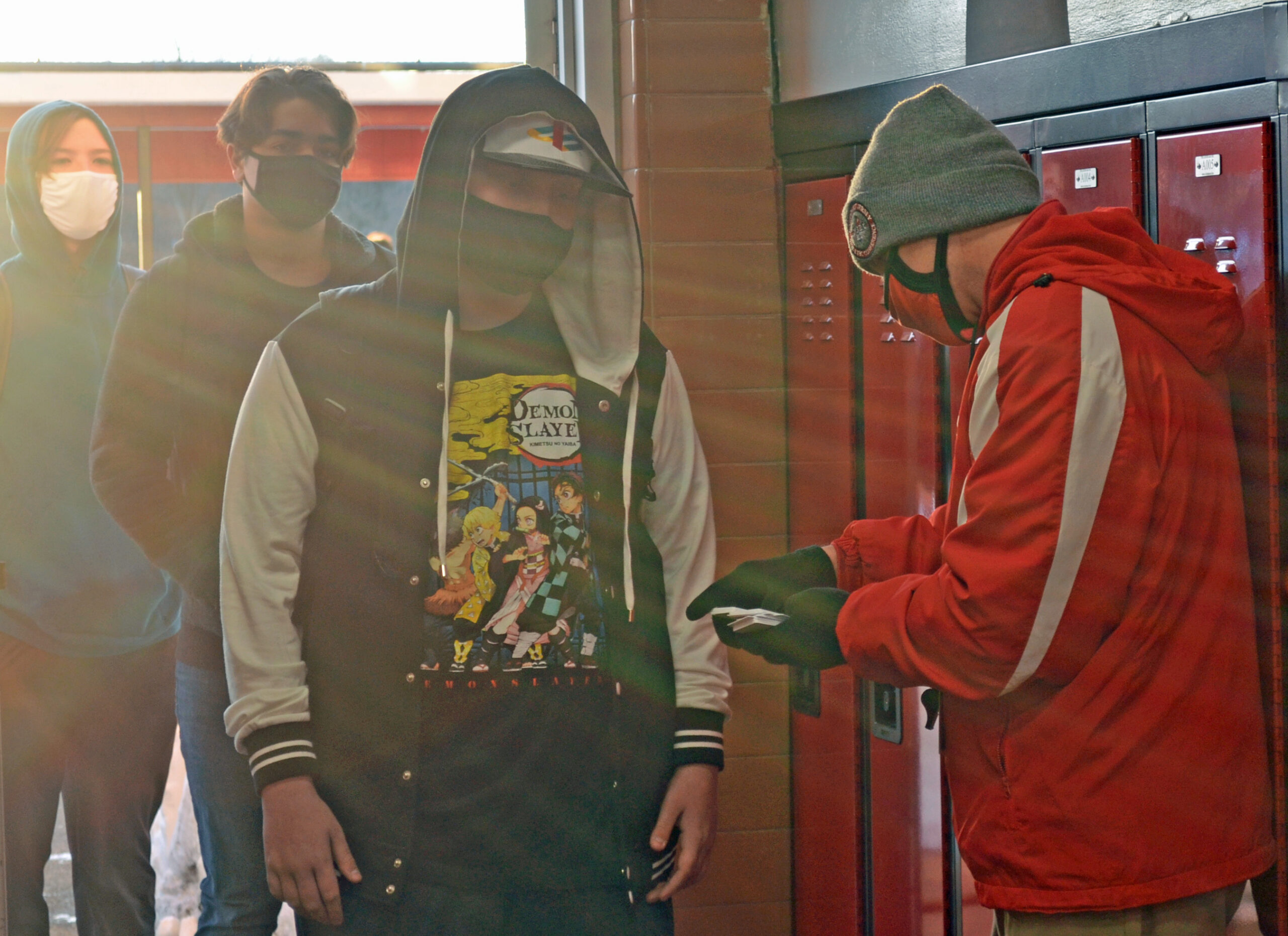 Read Time:
4 Minute, 11 Second
On Feb. 4, Cohort B came back to school masked up and, after being delayed a couple of times, Cohort A finally had its turn on Feb. 8. Needless to say, this school year has been a whirlwind, all thanks to the ongoing coronavirus pandemic. The freshman class didn't set foot into the high school until February. Being a part of this group of students, I can say that it was really overwhelming. Nonetheless, Boonton High School has some wonderful staff members and great students that make it a little better.
Getting Lost in the Halls
One of the biggest concerns I had as a freshman (and I'm sure many others share the same feelings) was figuring out where to go. Even with the freshman orientation video we received from the PLC students, it was still difficult to be aware of where everything was. Thankfully, I had a sophomore friend for my first three periods (whom I latched onto like a leech) to guide me through the halls for my first day.
Unfortunately, some others weren't as lucky. Although the school gives us a generous eight minutes between periods, I know a couple of friends who struggled to make it to their classes, confused by the layout of the school and the room numbers on their schedule. One person in particular, a good friend of mine and a fellow freshman, was tasked with finding a history class but the room number didn't match the one on his schedule. For the entire eight minutes in between, and a little more after, some students wandered around the halls clueless until Mr. Klebez, the principal, saved the day and personally escorted them to class.
Not an amazing high school experience but I'm sure it's one shared with many other students. Some other freshmen told me that it was just a game of trial and error or a constant interview between juniors and seniors in the hallways, and a couple, including me, who struggled to determine which stairs they could use.
Feeling Disoriented After So Long
Since it was my first time entering Boonton High School, with the exception of events such as GSA or musicals, it was also the first time seeing some people in real life. As we all know, our school year started off completely virtual, forcing us to get to know our fellow peers and teachers through a screen. However, upon entering the school, some found it disorienting. Some were thrown off by people's heights, claiming that they pictured them to be a lot shorter or a lot taller. For other people, the classrooms weren't what they imagined them to be, especially with the COVID-related procedures, such as taped-off and distanced desks. One freshman told me that the school felt a lot smaller than it looked from the outside. Nevertheless, I think it's safe to say that a decent portion of our student body, not just the freshmen, felt a bit weird entering the school. After a full year, it's odd finally being back in a school setting.
A Comparison Between Hybrid and Virtual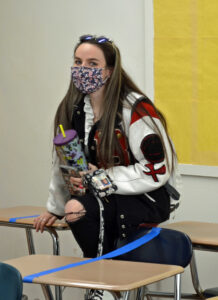 Now that the hybrid schedule is finally beginning to settle into our minds, I was able to get a couple of people's opinions on it. The majority of them felt that they preferred going to school. Now that we are in person, although it is with COVID limits, it feels much more like school, with the social environment and hallway sprints to the bathroom back.
It's also much easier for many students to focus in class since they can finally see their teachers lecture in real life. This also ties in with the lack of phone use or other at-home distractions like siblings or pets. Because of the cohort split as well, the majority of classes are smaller which can make classes feel much more personal. A few of my friends, including myself, actually have classes where it's less than two people, which is really fun if you adore the class. With students and teachers finally seeing each other in real life and having smaller classrooms, it really helps solidify bonds and connections – ones that we couldn't get through a Google Meet.
Despite this odd start to our school year, we've got the Boonton staff and students to thank. I can't wait for the rest of the year! I hope all of you stay safe and best of luck to everybody, especially those who are still confused by the layout of the school.