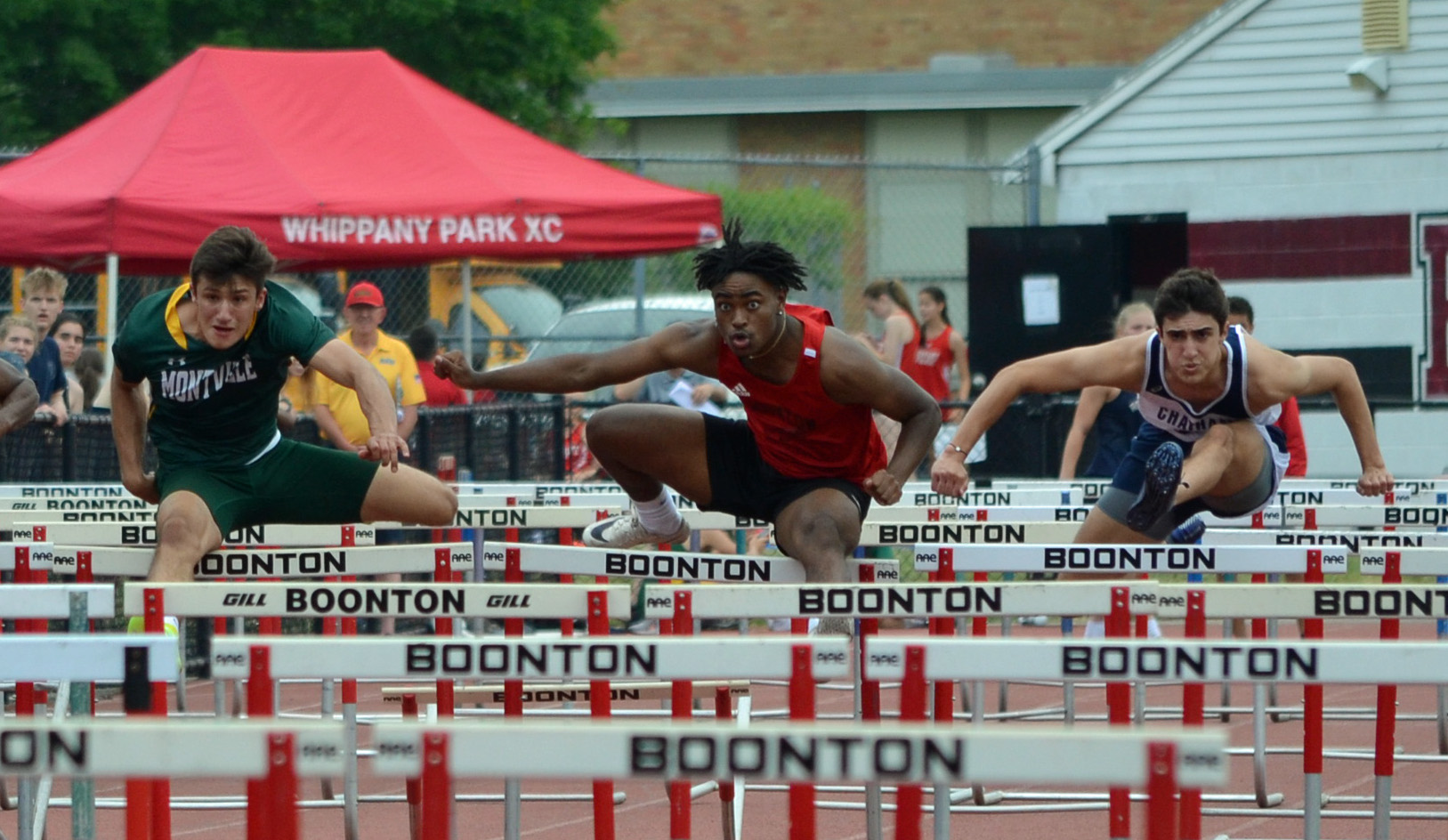 Read Time:
2 Minute, 13 Second
Clyde Liverpool will always remember the 2021 Northwest Jersey Athletic Conference Small Schools Track Meet at Wallkill Valley High School.
Liverpool got his first major win there, taking first in the 110 hurdles with a time of 15.10.
"It was a great feeling," said Liverpool, a junior. "That was my first real championship win so it meant a lot to me."
The margin of victory was ultra slim as Wallkill Valley's Ivan Hicks ran a 15.11 on his home track. That made it more special for Liverpool, who also took third in the 100-meter dash with an 11.38.
"Throughout the race, I could tell is was close," Liverpool said. "I knew that I had to run the best I could and not overthink it."
He didn't seem to have that problem all spring as he turned in many exceptional performances. At the Section 1, Group I meet, Liverpool was second in the 110 hurdles along with the 100 meters and scored 16 of the team's 26 points. The Morris County Championships provided two more solid showings as he was third in the 110 hurdles and fourth in the 100 meters.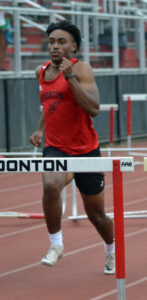 Liverpool, also a standout on the football team, indicated that hurdling just "felt natural" to him. He began doing the hurdles as a freshman.
"I don't really have a planned strategy when doing hurdles," he said. "I've been doing them for so long now that getting over them feels like muscle memory."
Coach Bongo noted that Liverpool ran a 10.77, a school record, in the 100 meters at the sectionals.
"Clyde is very fast," Coach Bongo said. "Add to that he has good hurdle technique. It's not perfect, but it's very good. He works hard. I like that he is quiet and grounded.
"All of his success this season has not gone to his head. He goes about his business every day and practices trying to be the best hurdler he can be."
Football, according to Liverpool, enabled him to build speed and strength over the years. Last fall, he gained 215 yards in 26 attempts and rushed for a season-high 81 yards in a 32-28 win over Rutherford.
When Liverpool joined the track team as a freshman, he was interested mainly in the 100 and 200. However, he adapted very quickly to hurdles to become a multi-event threat.
For inspiration, Liverpool looks to his parents and said "They inspire me to do great things." He doesn't have a favorite athlete.
"I tend to watch many different people and try to learn something from each one," Liverpool said.