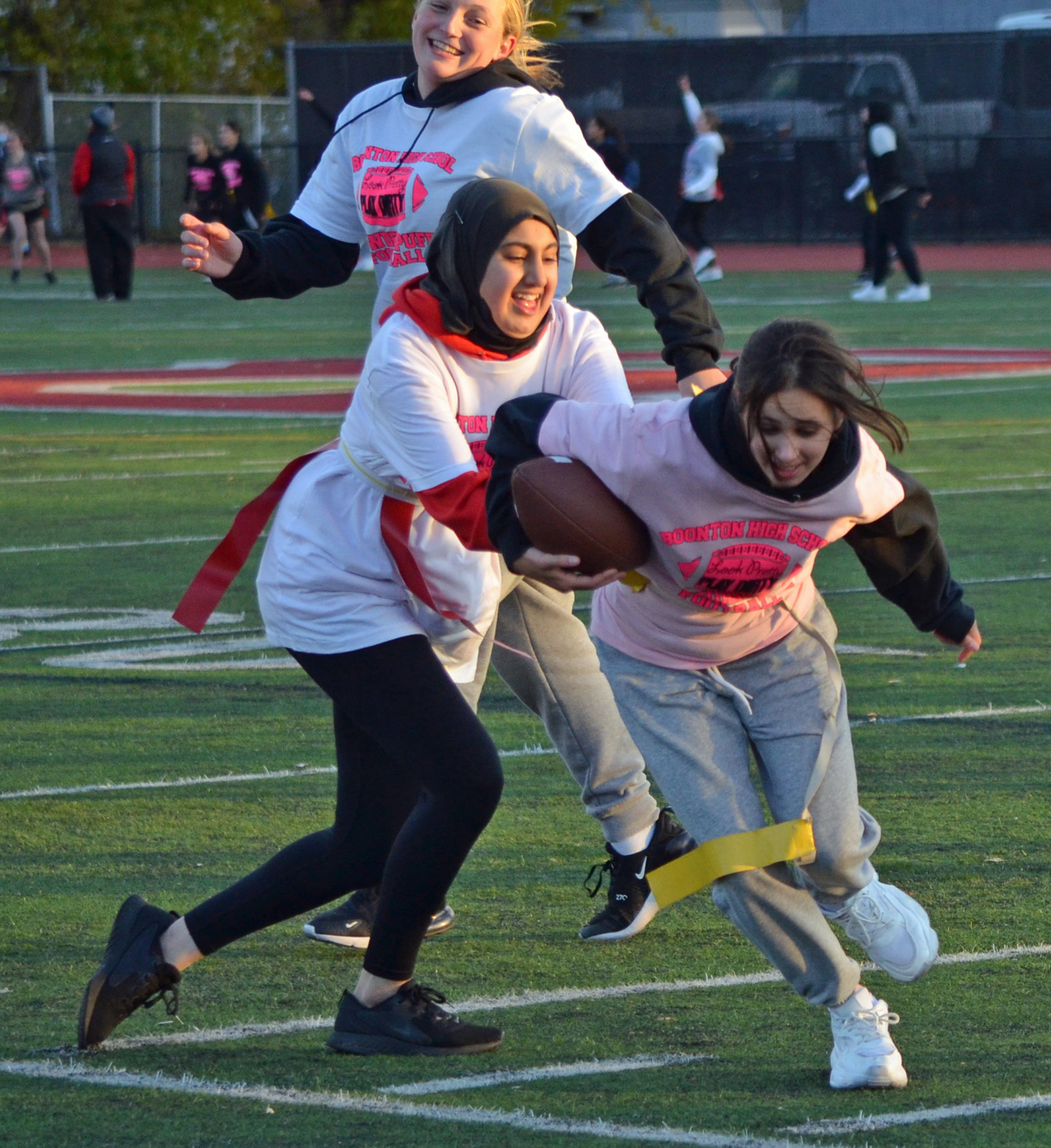 Read Time:
1 Minute, 46 Second
Amanda Tuohy did just fine throwing the football, displaying poise and hitting her targets.
The 5-foot-9 Tuohy, though, was much more dangerous as a receiver and defender, making key catches and interceptions to help the juniors claim the trophy at the 2021 Powderpuff Football Game held on Monday, Nov. 22.
Tuohy said three attributes were responsible for her ability to catch passes and disrupt opposing teams' attacks – her height, having long arms and being naturally athletic.
¨Playing was fun," said Tuohy, who plays soccer, basketball and softball. ¨I got to be with my friends, our coaches were encouraging and everyone was really into it.¨
Every participant in the game showed much enthusiasm on the windy, chilly afternoon. The juniors clashed with the freshmen in the final and came away with the victory.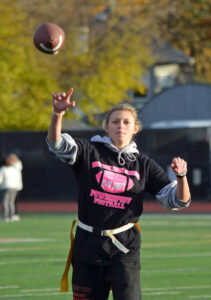 Each and every one of the members of the junior squad played a significant role in the win but it was Tuohy who led the way.  She gained experience playing football by engaging in the game with her father and friends and spent more than a few recesses at School Street School in boys vs. girls matchups.
Tuohy borrowed some skills from rugby, which she played in second and third grade in recreational leagues.
Ava Derr, too, loved having the chance to share the field with friends and teammates from other sports.
¨It was really nice,¨ said Derr. ¨If you are not on the same team with someone, you do not get to play with them. This game gave us that chance. The coaches were great. We had so much fun.¨
The juniors were coached by Hunter Van Zant and Uzair Khan. The team was comprised of Tuohy, Derr, Arianna Jackson-Wach, Iman Choudhry, Bridget Giordano, Emily O´Day and Jahzel Lintag.
The event was not held last year due to the pandemic so that made taking to the turf again doubly exciting.