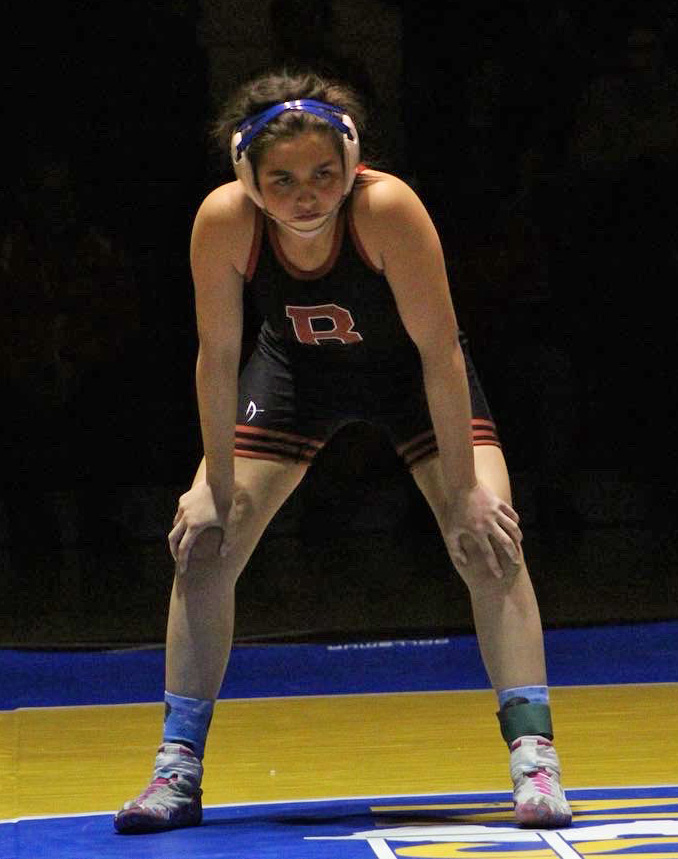 Read Time:
3 Minute, 36 Second
Julia Fongaro knows well the advantages of growing up with older brothers.
Fongara's brothers, Dan and Joe, have been, as expected, supportive and protective. They also have provided her with something even more valuable…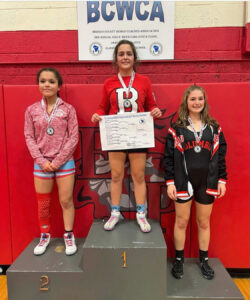 "I have tougher skin," said Julia Fongaro, a Boonton High School freshman.
That resilience has greatly benefited the youngest Fongaro, who finished second at 126 pounds in the NJSIAA Girls Wrestling Tournament on Sunday, Feb. 20, and took first in the same weight class at the Bergen County Women's Coaches Association Championships. She has been phenomenal in her initial scholastic season yet is taking it all in stride.
"It took awhile for it to sink in," Fongaro said of her showing in the state tournament. "I am proud of how I finished. I beat two of the people who beat me previously. It was a really great experience."
Cherry Hill East's Maya Hemo prevailed in the state final with a hard-fought pin over Fongaro. Hemo was down, 1-0, when she notched the third-period pin at 5:32. Fongaro gained a one-point lead over Hemo with an escape in the second period.
Fongaro stood tall in the third period and repeatedly fought off Hemo. A Granby Roll resulted in a takedown for Hemo and she went ahead, 2-1. Hemo then got three back points before pinning Fongaro with 28 seconds left.
"I was very disappointed but my brothers and Coach (Dave) Hughen said to be proud of how far I came," Fongaro said. "It wasn't the outcome that I wanted but I am more proud now than I was at that moment."
Both of Fongaro's brothers were in attendance to see their younger sister compete. Dan and Joe helped her prepare for the season and were instrumental in her growth as a wrestler. It all began with family wrestling tournaments and Julia's desire to be around her brothers. Sometimes, she sustained battle wounds, the ones that contributed to her developing "tough skin." She considers mental toughness one of her best attributes.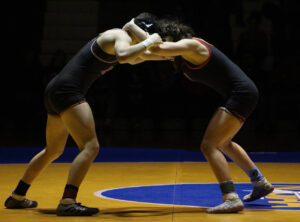 "I got hit in the eye with a baseball once. I think it was kindergarten or first grade," she recalled. "I went to school with a black eye."
Having Dan and Joe at the state tournament, according to Julia, was special.
"They've been there before and have experience," Julia Fongaro said. "They drilled with me. We worked on stuff, including the mental side of wrestling. They always tell me 'Go out and have fun. Just wrestle.'"
And, that's what she does. In her first high school tournament, the Bergen County Women's Coaches Association Tournament, Fongaro was impressive, garnering gold at 126 pounds. In the North Region competition, she earned runner-up honors to Kinnelon's Kayla Vazquez.
That was the second time she lost to Vazquez, a sophomore, in the last two years. Fongaro got revenge in the state tournament semifinals, registering a 5-2 victory to oust the top seed.
"(Vazquez) has really good moves off of throws," Fongaro noted. "I worked on stopping those. She's very tough on top."
Fongaro, of course, has other interests off the mat and outside of school. She enjoys fishing and riding her Jet Ski on Lake Wallenpaupack. Fishing has taught her patience while the personal watercraft, purchased with her own money, allows her to let loose and relax. She enjoys working at Ben's Bagel Barn in Little Ferry, which is owned by her grandmother, Donna Spanovich.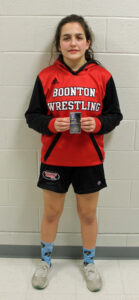 Julia, like everyone in her family, is fond of their pet, Egor, who is half beagle and half Australian Shepherd. When competing, she wears blue socks, ones she considers lucky, with Egor on them.
"We all got them for Christmas," Fongaro said. "I love them."
Hughen, the Bombers wrestling coach and athletic director, noticed that Julia attended many of Dan and Joe's matches. Because of her interest in the sport, he immediately had something in mind for her.
"Julia has been coming to Boonton matches since her brother Danny was a freshman," Hughen said. "I had always seen her as a lock to be a stat girl for the program but it was so much better seeing her successful on the mat."