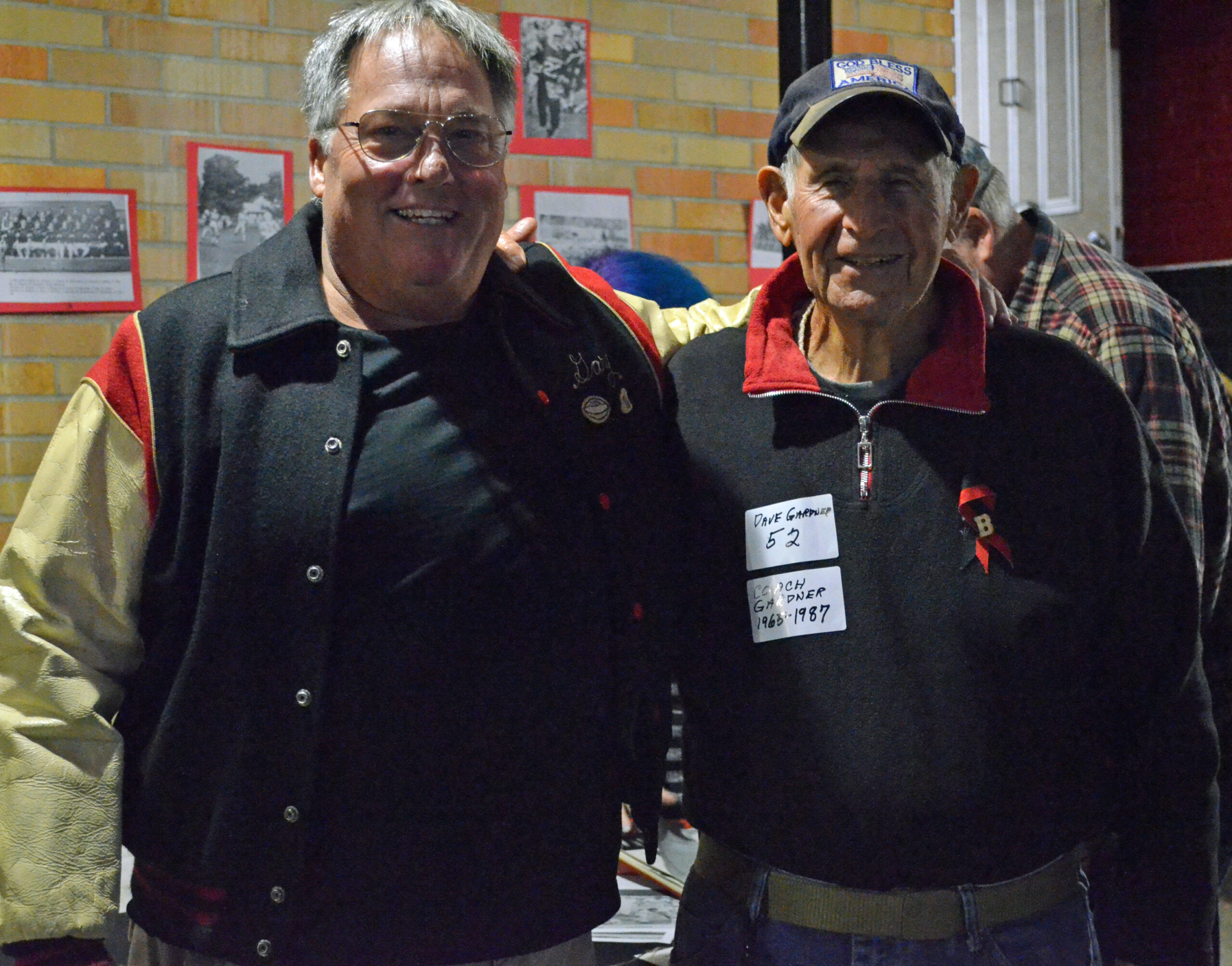 Read Time:
3 Minute, 37 Second
Gary Schneider's varsity football jacket, well worn and now several sizes too small, has made eight moves, including one to Florida.
Schneider has purged belongings over the years but the Boonton High School football jacket that he acquired in the 1970s will always stay with him.
The size 42 jacket, which holds memories and bears cracks on the right sleeve, was on Schneider's back the night of Oct. 22, 2021 when Boonton celebrated 100 years of high school football and held its alumni night.
"They were the glory days as Bruce Springsteen says," quipped Schneider, Class of 1976. "The camaraderie we had… My football memories are great."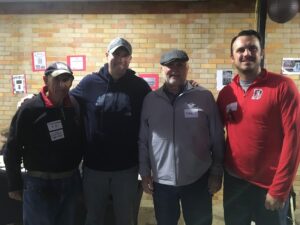 A right guard, Schneider, now a resident of Budd Lake, obtained his prized possession as a sophomore, purchasing it at Marcello's Sporting Goods on Main Street.
Gary was the second Schneider to play football for the Bombers. His older brother, Bob, also wore red and black and learned from the legendary Joe Molitoris.
"Coach Mol was a great guy," Schneider recalled. "He was the best. There are so many stories… He had us compete for the water block on hot August practice days. If you blocked well, you got water. Otherwise, you got nothing. We all wanted water, of course, so we blocked. It was an interesting system."
Another fond memory for Schneider was the Old Shoe game. The Bombers trimmed neighboring Parsippany, 7-6, in the mud.
"It was pouring out," he said. "There was no turf back in those days. It was nasty."
Schneider spent much time talking with Dave Gardner, a physical education teacher for 37 years and an assistant football coach from 1965-87. Gardner, a 1952 graduate of BHS, had an abundance of tales to tell.
Gardner noted that it was easy to recognize the football players in the era of leather hats and no face masks. They were "the boys with scabs on their noses," he said, because there were. John Hill School was the site of home games, which were held on a cinder track, hardly ideal conditions for tackling or maintaining solid footing.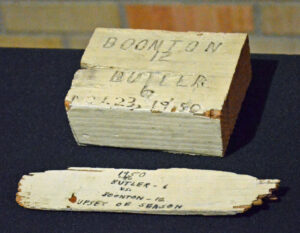 The Thanksgiving Day game held on Nov. 23, 1950 was a major highlight for Gardner, then a junior. Boonton was a 23-point underdog when it played host to Butler. The Bombers pulled out a 12-6 win and the fans went wild, tearing down the wooden goalposts and keeping pieces of them as souvenirs.
"It was the upset of the season," Gardner said. "It was amazing. What was left of the goalposts was cut up and given to the players."
"Frenchie" Bouroult started the family tradition of playing Bombers football in the 1940s. Bouroult's son, Mike, was the next to don a Boonton jersey. And, after that, his sons, Mike and Matt, took to the gridiron.
Mike Bouroult, Class of 1970, has many memories of his association with the program, most notably playing guard for the undefeated 1968 squad under the guidance of Molitoris and Gardner. His son would later enjoy a perfect season.
He recalled a game versus Morris Hills, which featured future Penn State All-American Bruce Bannon. The Bombers, before a sellout crowd, stopped Bannon on the goal line as time ran out to win the game.
"Cliff Back, the head coach at Morris Hills at the time, used to say that it was the day the earth shook," said Bouroult.
During Bouroult's senior year featured a thrilling Old Shoe Game in which Boonton came from behind to secure an 18-15 victory. Bouroult then explained the origin of the shoe for the trophy.
"That was my teammate Jim Dann's shoe," Bouroult said. "Coach Mol told Jim he wouldn't be playing that day because he was a sophomore. He said 'Take off that shoe' and he did. I believe it was a size 15."
Tables were set up under the covered walk to display artifacts, photos and articles from each decade. One of the most interesting pieces of memorabilia was a No. 31 very old school jersey.
***PHOTO GALLERY BELOW***