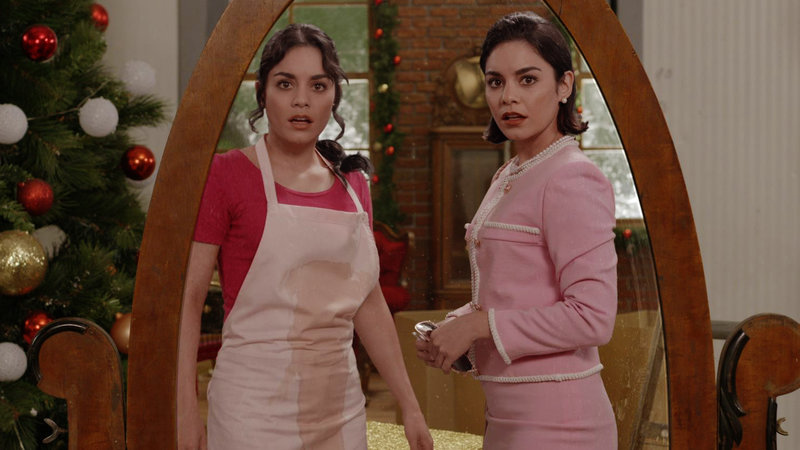 Read Time:
4 Minute, 29 Second
The holidays are rounding the corner, and what better way to celebrate than to wrap yourself in a fuzzy blanket in front of the fireplace, drink a warm cup of hot chocolate, and watch a Christmas movie? Watching holiday movies is the best way to get you in the mood for all the laughter, love, and joy that spreads this time of year. To save you from endless scrolling through Netflix to find a movie to watch, I've chosen 8 of the ones that are the most comedic, heartbreaking, and are sure to spread the Christmas cheer.
The Christmas Chronicles (7.3/10)                                                                                                                                The Christmas Chronicles is a movie on Netflix starring two kids who try helping Santa deliver his gifts when they interrupt his trip to kids' houses on Christmas Eve. It is a lighthearted, action-packed movie that, showcasing stealing, moral lapses, pratfalls, and gremlin turned elves, will bring laughter to your house this Christmas.
The Princess Switch (6/10)                                                                                                                         Stacy, a planner with a driven mindset on sticking to the schedule, takes a trip to the famous land of Belgravia at the wish of her best friend, Kevin. While there, she prepares for the Royal Christmas Baking Contest and comes into contact with an identical stranger and a puzzling request. Duchess Margaret Delacourt wants nothing but one last chance as a normal person before marrying the crown prince of Belgravia, and what better way than to ask your doppelganger to fill your shoes? From questionable skills and charity to slipping accents and snowball fights, this story appeals to everyone with a large Christmas heart.
A Holiday Engagement (6/10)                                                                                                          Hillary Burns has lived her life aspiring to get her mother's approval and has not succeeded thus far. Part of her mother's requirements is for Hillary to find the right man. When Hillary gets engaged to lawyer Jason King, she could not be more ecstatic to bring him home to meet the family. When Hillary loses her newspaper job and her fiance, she finds a fake boyfriend to pose as Jason, and she finds an aspiring actor, David. He treats it as a real acting job, and as he struggles, Hillary finds herself treating him like the real Jason and ultimately falling for him. By the end of her Thanksgiving weekend, Hillary finds out what she really wants, and that her life isn't any less perfect than anyone else's.
How the Grinch Stole Christmas (6.1/10)                                                                                      Discredited by Whos as a child and living in seclusion, the Grinch has always hated the residents of Whoville. When Christmastime comes around, he becomes a scrooge and rejects their phony sentiment. When the Who's begin to celebrate and make noise that Christmas, they invite the Grinch, but instead cause him public humiliation. As he begins to seek revenge, a young girl by the name of Cindy Lou befriends him and stops him from ruining the wonderful holiday they called Christmas.
The Spirit Of Christmas (6.5/10)                                                                                                    Emotionally frigid Kate Jordan accepts an end-of-the-year assignment to appraise and sell a reportedly haunted house before the new year. From time to time, she meets Daniel, the resident ghost who returns to life on December during the twelve days of Christmas. Her plan is to break the curse that binds him to the house, but her heart says otherwise, and as she falls in love with a ghost who's almost a century her senior, they spend twelve days in mystery and confusion in this Christmas Rom-com.
The Holiday Calendar (5.8/10)                                                                                                          Abby, a struggling photographer who has had the same job since she's been employed, needs a break. When her best friend, Josh, comes back into town after traveling the world, she's reminded of how much he's accomplished. And how hard it would be for her to do the same. One night, her father gives her an Advent calendar, one that belonged to her late grandmother. It sparked the romance between her grandparents, and it was now hers. But, this calendar was unique. For every day of December, it reveals a small object that somehow predicts the future. Using the calendar with skepticism, Abby hopes for a happy ending, but will a Christmas miracle happen?
Holiday High School Reunion (5.1/10)                                                                                                Georgia, high school cheerleader, popular girl, and hopeless romantic is convinced that her high school sweetheart is the one. Although she's attempted dating other men, or finding other matches, they didn't work out for how, and when she learns about her high school reunion, she gets overly excited to re-meet the man of her dreams, but as she roams her old high school, she begins to wonder if her high school sweetheart Craig was really the one she'd been searching for.
Christmas Wedding Planner (4.5/10)                                                                                                       When a wedding planner gets a job that could jump-start her career, she eagerly takes it, but what happens when she finds out that it may be corrupt? A gorgeous private investigator shows up at the scene of her wedding meeting, and she gets an offer to help him prove that the husband of the bride is cheating, and although she is skeptical about it, she realizes that what the investigator is saying might be true. As she works alongside him and they flirt, she sees him in the new light of Christmas.