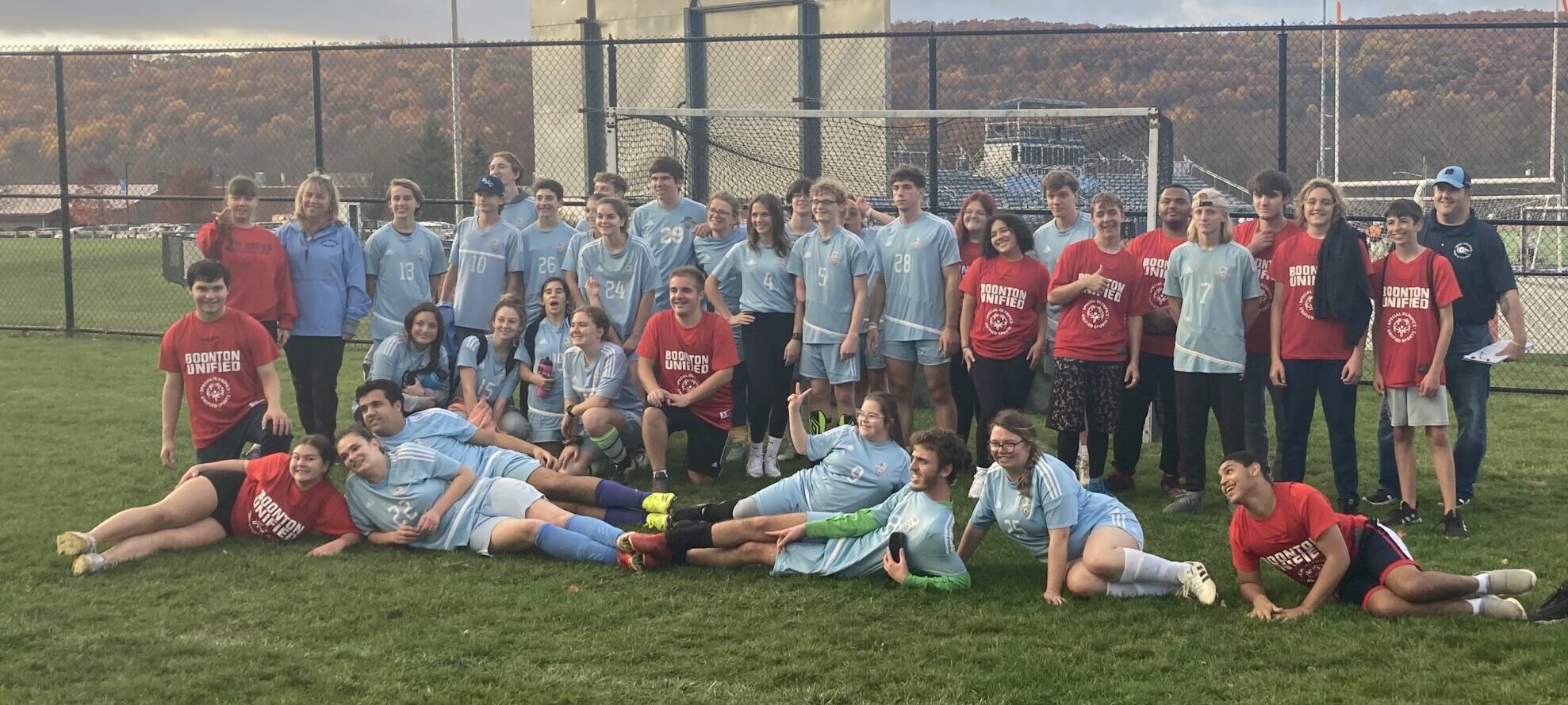 Read Time:
2 Minute, 15 Second
Ties are dreaded by most athletes. However, in the case of the Boonton High School Unified Soccer Team, ending up even with West Morris was just fine.
"We're not losers," said Jhovany De La Cruz Pena. "It's OK. Everyone played great soccer."
Freshman Faith Meyers, new to being part of a team, said she thought "everyone looked sad but we were really happy" after the game with West Morris, which ended in a 5-5 deadlock.
The match was tightly contested and was highlighted by Matt Bruno's hat trick. Michael Flood and Tanner Suleman also converted for the Bombers, who posted three goals in the first half before West Morris rallied to knot the score.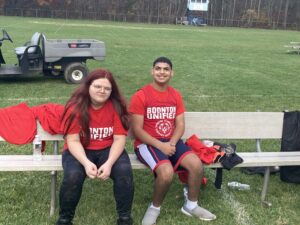 Bruno, a freshman, was proud of his accomplishment. Bruno has played soccer since he was 3 years old and is a member of the BHS junior varsity squad. Bruno is a standout center midfielder and intends to play basketball, too.
"It was really fun," Bruno said. "I liked supporting everyone on the team. I will definitely do it again."
Meyers used to take karate lessons and found playing a sport "interesting." When not on the field, Meyers encouraged her teammates.
"I was yelling out everyone's name," Meyers said. "I was saying things like 'Go, JP!' and 'We can win.' I've seen soccer on TV.
"It was a little weird to be doing the same thing as them and wearing the same uniform as everyone else."
As a softball player, Jamielynn Kondroski is used to engaging in competition. That's why she wasn't nervous when West Morris chopped at Boonton's lead.
Kondroski. also a cheerleader, split her time between goalie and forward and relied on experience gained from playing for Mr. Nosal's recreation team in junior high school.
"I was pleased with how it turned out. I wish we played overtime, though," Kondroski said. "Being goalie was amazing."
According to Kondroski, there are several reasons why the Bombers put together a solid effort.
"What makes the team good is that we are all friends and we get along so well," Kondroski added. "We help each other. We also are very competitive about it so we say we're going to win. We also cheer on the sidelines if we are not in the game."
Steven Mann, who played football before graduating in 2021, prefers winning but felt the Bombers were still successful.
"West Morris was undefeated," noted Mann, who recorded an assist. "They were in the league final and got second place so they're pretty good."