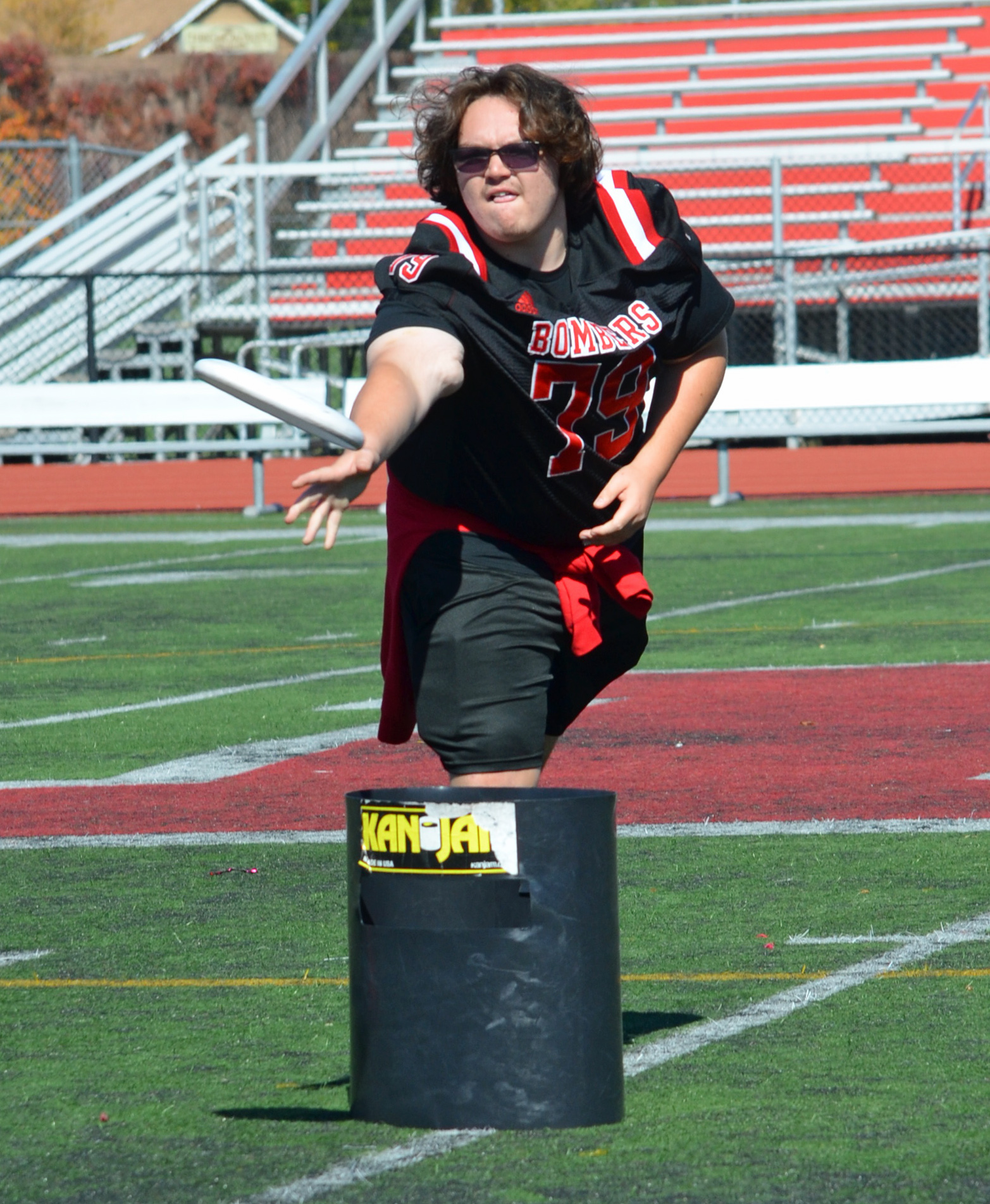 Read Time:
2 Minute, 35 Second
The entire student body took to the turf on Friday, Oct. 14 to compete in Boonton High School's version of the Olympics.
Those who took part chose from eight activities – the balloon stomp, corn hole, hula hoop, Kan Jam, limbo, musical chairs, soccer shootout and tug of war – while their classmates cheered them on.
When the totals were added up, the seniors had 24 points, recording a narrow victory over the juniors and sophomores, who accumulated 21 points apiece. The Class of 2026 finished with 14 points and had strong showings in the hula hoop and limbo.
"The Olympics were fun and it was a break from class," said senior Ben Monrad of the Olympics, put on by BHS SEAL and the WW Committee.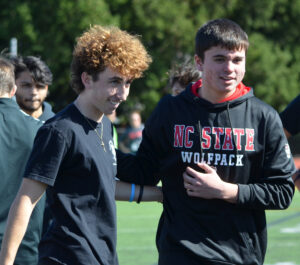 Monrad and classmate and close friend Will Lobb engaged in a hard-fought corn hole final vs. juniors Charlie Hurd and Jack Simnor. The score was knotted three times as the battle wound down. Monrad had the winning toss at the very end.
"I've known Will for about 11 years," Monrad said. "He's a good friend and always makes me laugh. Charlie and Jack were great competition. It was back and forth the entire game. It was fun and intense at the same time."
At the end, Monrad was a bit nervous yet put aside his jitters to make the decisive throw. Lobb, however, was calm when the heat was on.
"Will said 'When the games are on the line, I'm in my prime,'" recalled Monrad.
Juniors Adalia Edwards and Adison Shollenberger teamed up and took the gold in the limbo.
Edwards benefited from her background in dance and athletics while carefully working her way under the bar. In the later rounds, Edwards, currently participating in jazz and hip hop, switched to an "arch method" to clear the low heights.
"I switched to the arch method because I felt if I arched my back far enough, I would be able to go lower when proceeding to the bar," she said.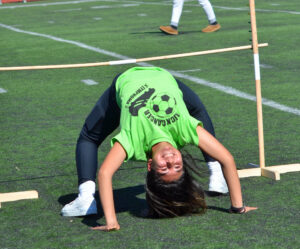 Sharing the victory with Shollenberger was special.
"I think we worked well together and deserved it," said Edwards, a member of the school's tennis and track teams.
Edwards said she enjoyed participating and her enthusiasm was evident.
"I love the Olympics," she said. "I am very athletic so things like this can really help me with upcoming events like sports."
Just like the Olympics, there were opening and closing ceremonies. A performance by the cheerleaders followed.
Top honors in the staff pie eating contest went to Mr. Del Guercio. Mr. Young was second.
The fall pep rally also was held on the same day along with tailgate and a football game against Mountain Lakes.
***PHOTO GALLERY BELOW***