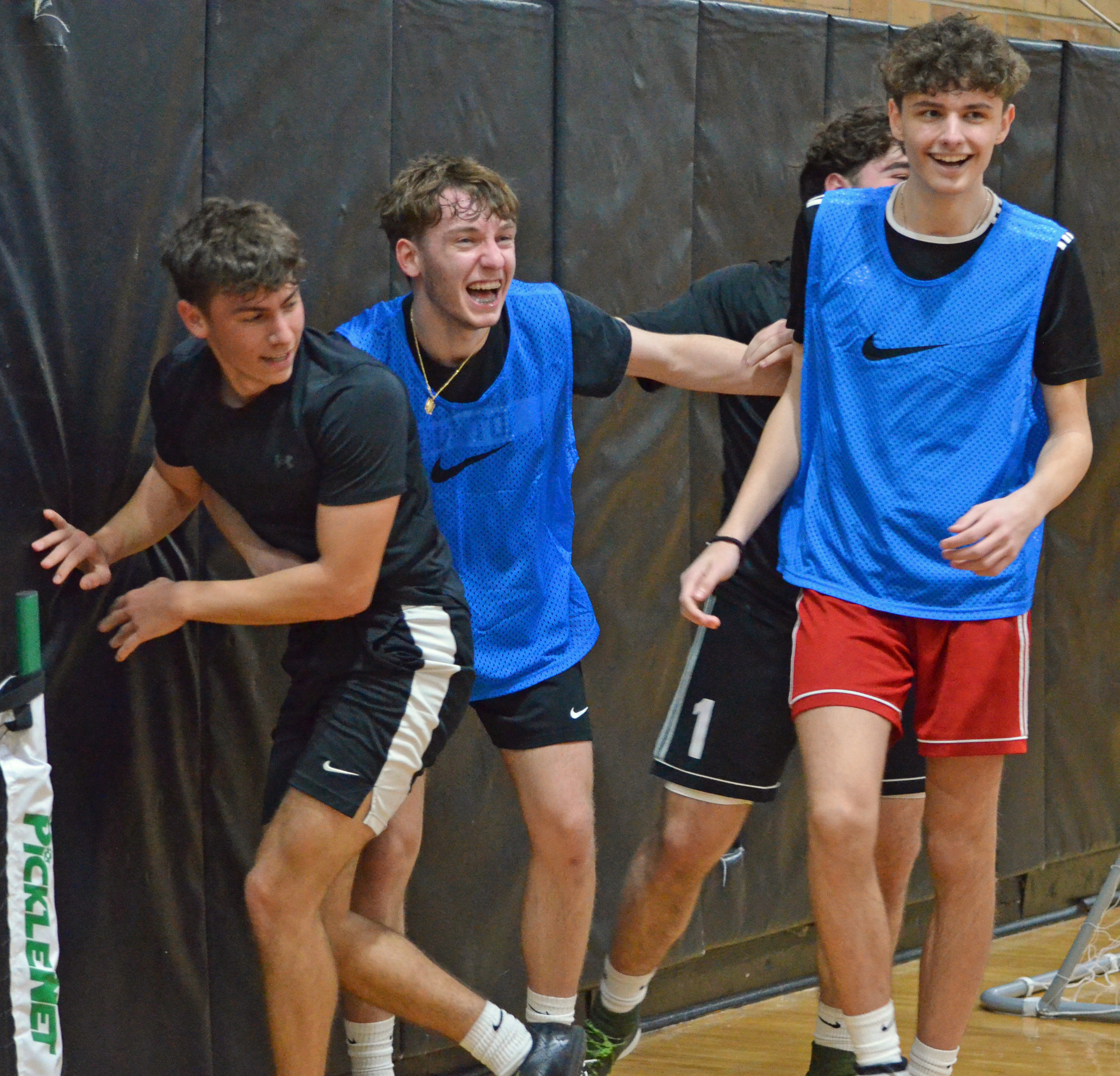 Read Time:
2 Minute, 14 Second
It was an unpleasant flashback from freshman year and it could've had major implications.
With Copa FC and the Rizz Gods in the midst of a scoreless battle in the 2022 La Copa final, the ball caromed off the basketball backboard and into the net out of the reach of Copa FC goalie Tawhed Sherifi. Two years ago, Sherifi and Copa FC experienced another unusual occurrence in the title match, thinking the play was dead after the ball came off the ceiling. While they waited for a whistle that never came, their opponents scored the lone goal.
That setback stung. So, after a year off because of the pandemic, Copa FC, comprised primarily of juniors, was more driven than ever to come out on top.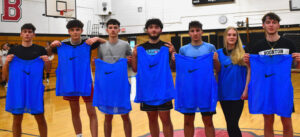 Manu Caltabiano tallied the equalizer and the gamewinner in double overtime to power Copa FC to a 2-1 win over the Rizz Gods on Friday, March 4, 2022.
"It felt great to win this year's Copa," said Caltabiano, who was swarmed by his teammates after the triumph. "There were 12 teams so winning it was a pretty cool achievement. The competition was tough so winning it all felt even better."
Taking top honors wiped away the ugly memories.
"The way we lost those other games was tough," Sherifi said. "It was definitely nice to win."
Caltabiano agreed. He was quick to praise his teammates and attributed the squad's success to its chemistry.
"There were 12 teams so this is a pretty cool achievement," he said. "Many of us have played together since we were kids. There's nothing better than participating in an after school event with your friends and playing the sport you enjoy most and are really good at."
Emerging as the champion was not easy.  The Rizz Gods were a formidable opponent and gained a 1-0 lead in the final on the goal that was scored after the ball glanced off the backboard. Copa FC, despite experiencing flashback from freshman year, went to work.
Caltabiano connected from near halfcourt to knot the score, 1-1, with three minutes remaining. The first overtime was scoreless, making for a pressure-packed finish. Caltabiano's decisive goal was scored after he stole the ball from a defender.
"We conceded the first goal and had plenty of time to equalize," said Caltabiano, who had 11 goals and 11 assists for the varsity squad last fall. "It was a long and tiring game. It was pretty intense against our hardest opponent."