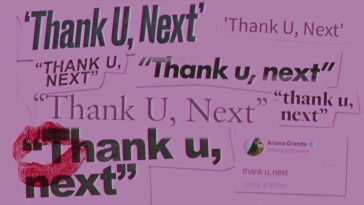 Read Time:
1 Minute, 24 Second
In her recent public breakup with SNL star Pete Davidson, Ariana Grande releases a new song from her now confirmed album coming in December. This single parades her strength through the multiple relationships and breakups shes had along her famed career. The manipulation of the press has no hold of her having this be the second album she will put out in the same year, the first one being "sweetener", already released in August.
The main inspiration for this female empowered song came directly from her problematic breakup with Davidson. Although there is no source towards why the couple broke up, rumors have spread that it involves the recently deceased and Grande's ex, Mac Miller. As many breakups go, anger and flaws come with it and being in the entertainment industry has no exception.
In an SNL promotional commercial, Davidson made fun of the situation saying "Hey Maggie, I'm Pete. You wanna get married?". Maggie Rogers, the SNL performer for the episode, quickly suggests a no and Davidson delivers his punchline saying "0 for 3". Being that the two met through the show, Grande went off to address his joking statement on Twitter saying: "For someone who claims to hate relevancy you sure love clinging to it huh". Along with the tweet that started it all, "Thank you, next".
thank u, next

— Ariana Grande (@ArianaGrande) November 4, 2018
From here sparked her creative genius. A wonderfully catchy song highlighting the efforts and lessons learned from being in a relationship as well as being single and having only yourself to rely on. Grande is currently finishing off her upcoming album that will be aptly named "Thank you, next".