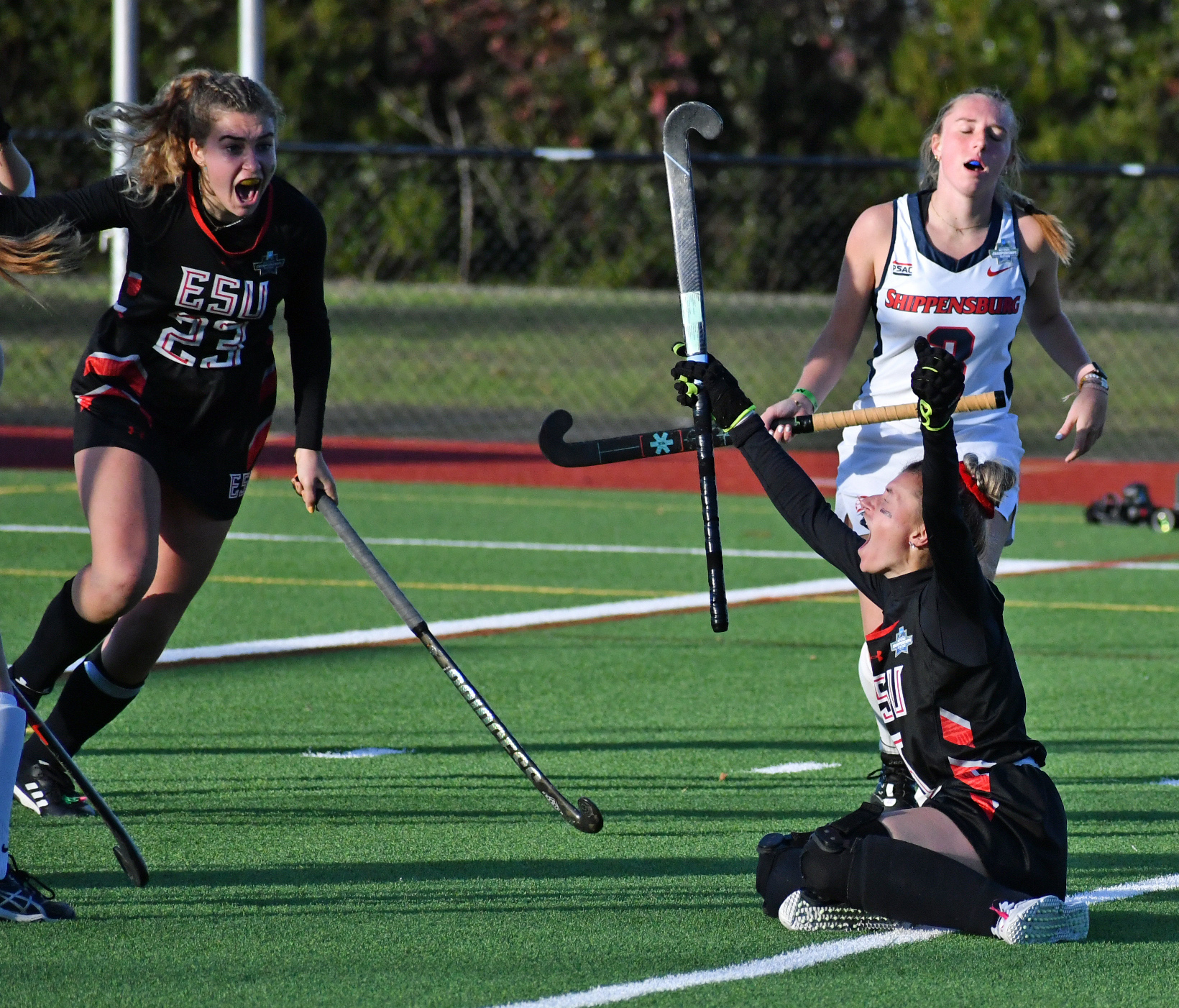 Read Time:
3 Minute, 22 Second
Overtime was looming when East Stroudsburg and Shippensburg engaged in a scoreless battle in the 2022 NCAA Division II Field Hockey Final.
Nicole Krozser eliminated the possibility of a dreaded extra period against a familiar and formidable opponent, scoring with 36 seconds left to boost ESU to the title, its second overall and first since 2015, with a 1-0 victory over the Raiders on Dec. 3 in Renton, Wa.
"It was really exciting," Krozser said of claiming the championship. "Jady (van Gils) made a good play from the sideline. I got the ball on the line. I figured it was the only chance I'd get. I wanted to do it for the team. I just one timed it into the corner."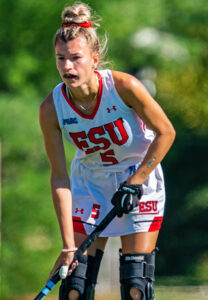 Krozser, a senior midfielder and 2019 graduate of BHS, was stunned when she connected for the gamewinner, her fourth of the season.
"Once I saw everyone's face, I lit up," Krozser said. "I was jogging back and resetting and I thought that if we could hold it, it'll be great. It was one of the best moments of my life.
"I'm not sure what I can compare it to. I saw my family in the stands and saw them tearing up. We worked so hard for it. Knowing we could win was huge."
ESU coach Sandy Miller said that Krozser was "incredible" and that "NCAA championships never get old."
"It was definitely a battle and our players stepped up," Miller noted. "We outshot them by quite a bit and dominated. We got the goal but we still had to keep it out of the cage. Nicole is one of our steadiest players. She's very talented and soft spoken. She may not get all the accolades she should."
The ESU campus and the surrounding community certainly took notice of the Warriors' accomplishments, which also included a Pennsylvania State Athletic Conference crown, as fans, students and members of the athletic department welcomed the national champions back at midnight. The bus was escorted by the police and fire department.
Over the next few days in class, the players were applauded by their instructors and peers. Current and retired professors sent e-mails. Billboards touted the team's feats.
"We were very serious about the tournament but, in the back of their minds, they were enjoying it," Miller said. "Everyone was behind us."
The versatile Krozser, who has 17 career goals, 10 of them this season, is majoring in communication sciences and disorders with a minor in psychology and gerentology. She hopes to be a pediatric speech language pathologist and to work in a school or hospital.
She described the experience of playing in the NCAA Tournament as "a whirlwind."
"I had never been to the Seattle area," she said of the site of the final. "It was amazing staying in great hotels and playing on nice fields. We treated it like a business trip, though."
Krozser treasures her years at ESU and recalled the difficulty she had finding a college that had both strong academics and high-level field hockey. BHS Coach Tserkis-Schlitt suggested she look at ESU, her alma mater. The choice turned out to be perfect. Miller was quick to laud "our Boonton connection and proud alumni."
ESU boasted the top team GPA (3.584) in the Final Four and the squad was honored at the opening ceremony. On Dec. 16, Krozser and four of her teammates were named to the National Field Hockey Coaches Association Division II All-America First Team. The NCAA experience was an exceptional one and Krozser offered this advice to aspiring college students and athletes.
"Coming from a small town, things like this aren't often seen," Krozser said. "You have to keep working at it. If you try hard enough and train hard enough, you can make it happen and prove everyone wrong."
***PHOTO GALLERY BELOW***