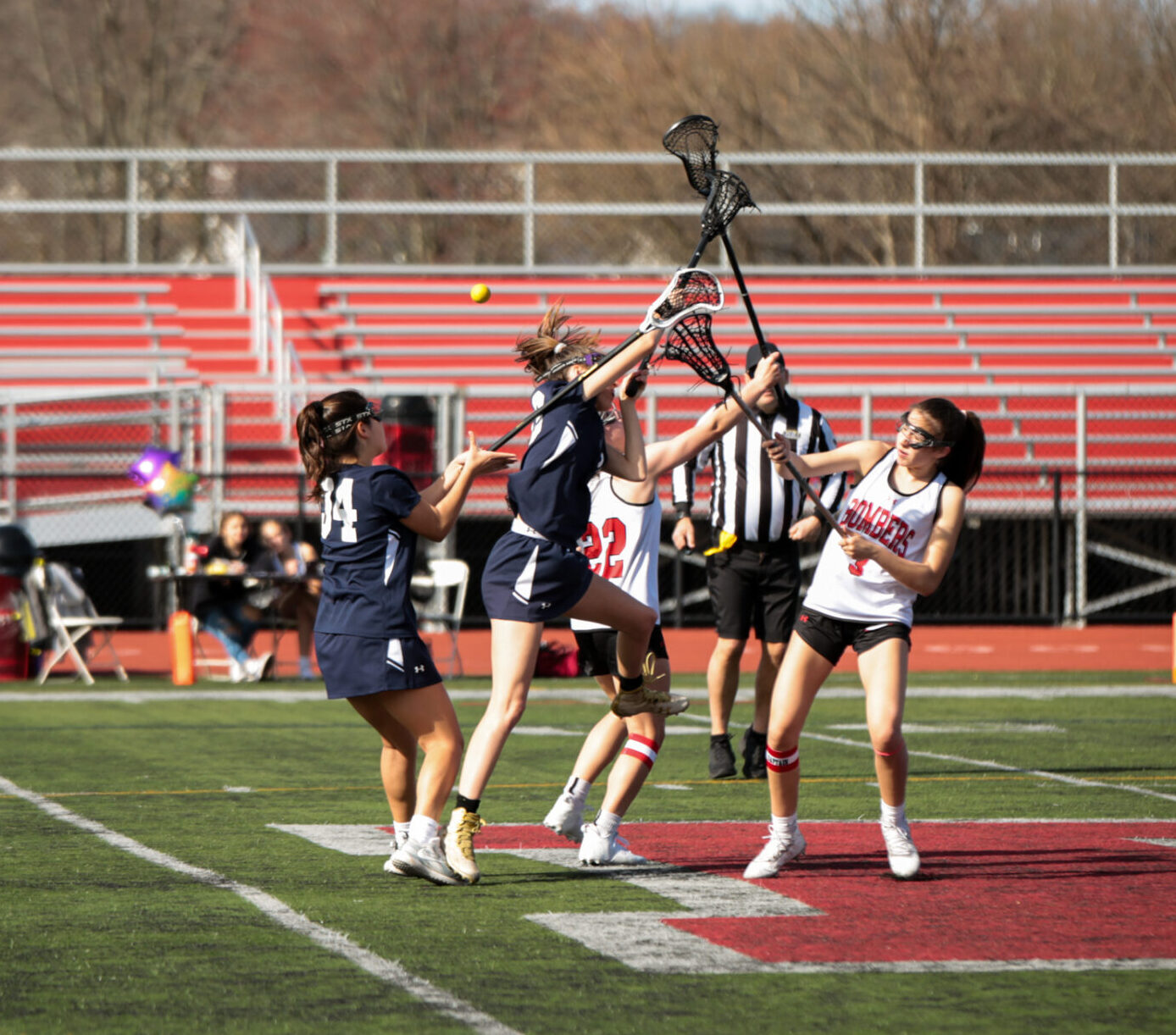 Read Time:
1 Minute, 39 Second
The 2022 Boonton girls lacrosse team had a roller coaster of a season.
Despite a 4-11 record, the girls continuously made an effort to show up and put in the work in practices and games. Coach Faessinger put her all into teaching the girls to be tough and power through. More than ever, she motivated the team and let everyone know that any team is beatable as long as we are willing to work for it.
This season, our girls reached many milestones. Our varsity starter, sophomore goalie Tayla Szmak, made her 100th career goal save on April 11 in a home game against St. Elizabeth. It was only Szmak's second year in the program and she continued to do a spectacular job helping out the team.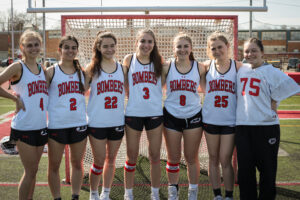 One of our senior captains, Bethany Glaser, scored her 100th career goal on April 20 in a home game against Morris Catholic. Glaser is a great leader and makes an effort to work hard and inspire everyone each day.
"Throughout the season, I have seen so much improvement and growth from everyone on the team," Glaser said. "I am very excited to see everyone's enthusiasm and growth continue."
The other senior captains this season were midfielder and attack Lindsey Gupta and defender Angelina DeMarco. These girls worked incredibly hard to dedicate themselves to the team and push the girls to be the best they could be.
We were lucky to have an immense amount of underclassmen step up for our team. Some of our freshmen varsity starters, like Ashley Suplicki and Sierra Medina, have made great strides and have contributed to the offense.
We couldn't be prouder! The team had chemistry and spent much time together and not just on the field.
Glaser led with 68 goals and seven assists. Her season high was 11 goals versus Hackettstown. Gupta was a force on offense as well, notching 26 goals. Szmak finished the season with 241 saves.
***PHOTO GALLERY BELOW***