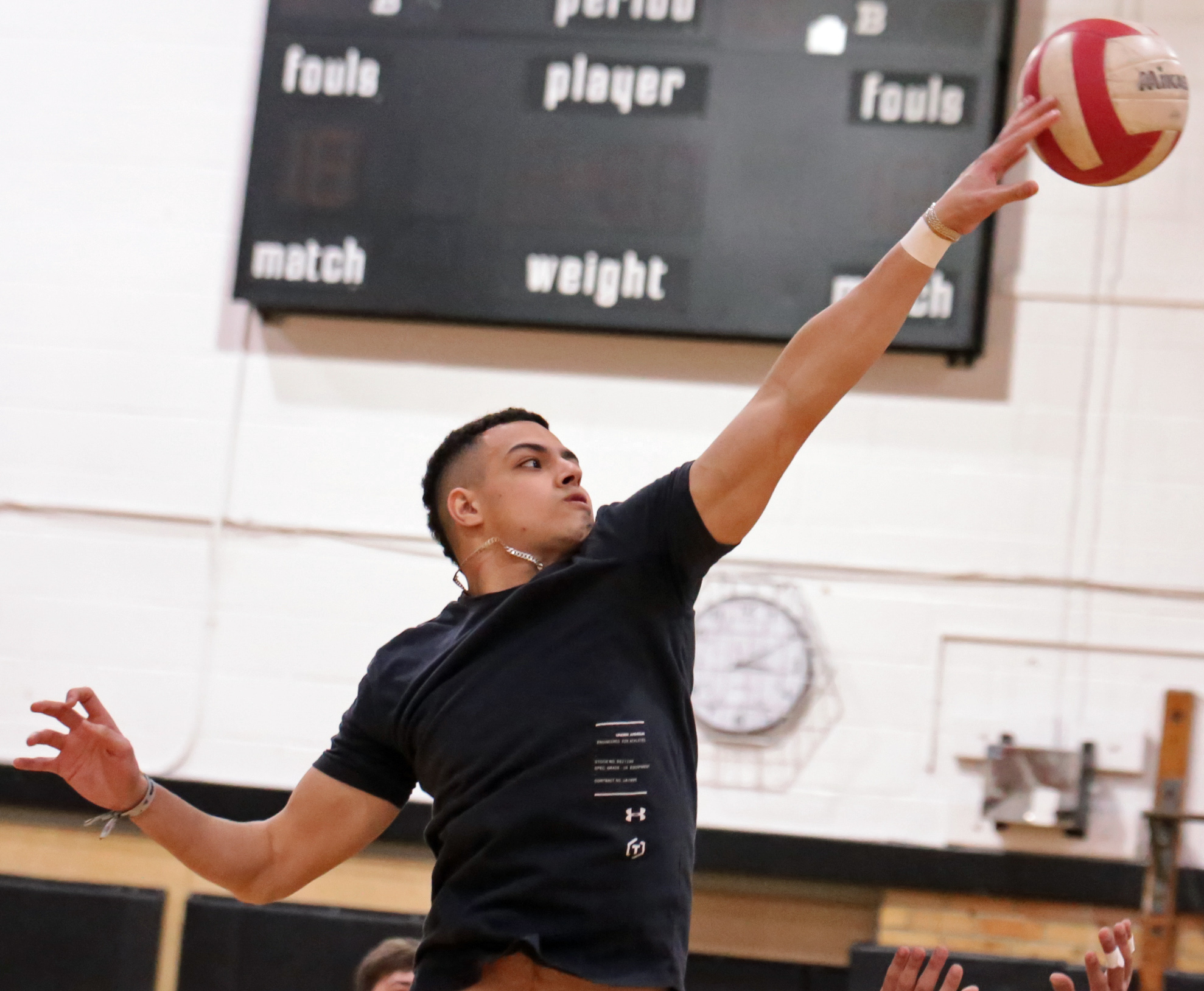 Read Time:
1 Minute, 45 Second
Boonton High School, as always, had its own version of March Madness, holding sports and entertainment events.
On March 3, 4 and 5, the Drama Club performed "Footloose" and the musical was a mega hit, not only with the students but with the cast and crew's friends and family as well as people from the Boonton and Lincoln Park communities. Following the last performance on Sunday, March 5, "Footloose" was named BHS's highest-grossing production in more than 15 years. 
The Class of 2025 sponsored a basketball tournament on March 7. Eight teams, consisting of three to four players each, competed in the double-elimination tournament. Two teams played for eight to 10 minutes, with the winners advancing to the next round. The losing teams entered a consolation round in which the games were six minutes. The overall winner was Team B Crack comprised of four seniors – Ethan Volante, Jacki Cifelli, Genti Dauti and Taheed Sharifi. They received a gift card to Curly's Ice Cream.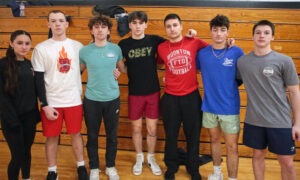 Sponsored by the Spanish Cub, the annual La Copa Soccer Tournament, one of the most anticipated and successful events, took place on March 9 in the gymnasium. Nine teams competed this year. Each round lasted eight minutes and was played on halfcourt. The semifinals and championship were on the full court. The overall winner was Team PK Blinders, which consisted of Genti Dauti, Paul Esteves, Rilind Ramandani, Ardi Dika, Filip Ruteski, Gio Katat and Julia Jakimas. 
Five days later, the Class of 2026 sponsored a volleyball tournament. Ten teams vied for the title in the double-elimination tournament. The rounds lasted eight minutes each. The overall winner was Team Thunderbolts United, a squad made up of Ethan Volante, Patrick McMaster, Adison Shollenberger, Nick Scaltro, Keith Hughes, Chris McMaster and Will Lobb.

A pickleball tournament took place during lunch from March 21 through March 30. Scott Soukup triumphed in the five-round tournament, a fundraiser for the Class of 2025.