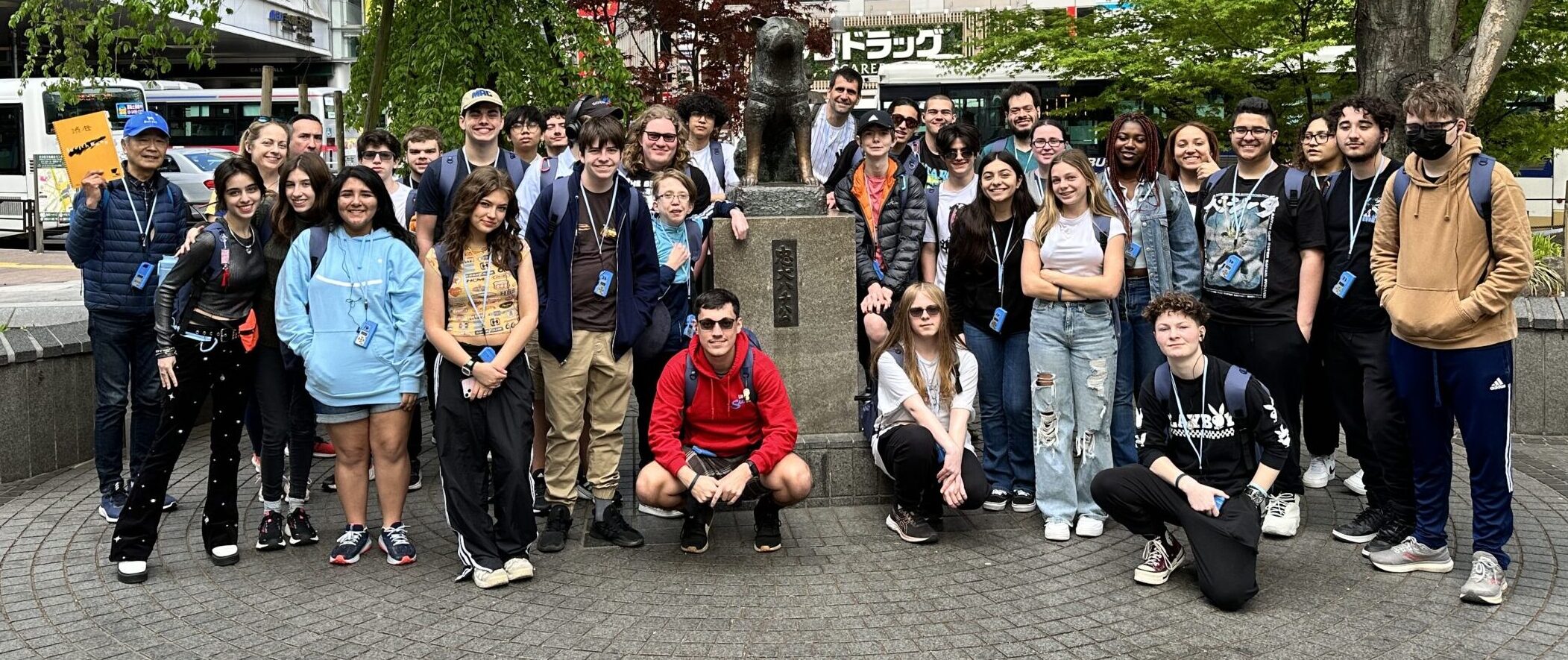 Read Time:
1 Minute, 20 Second
A group of Boonton High School staff and 30 students took an eight-day trip to Tokyo, Japan over spring break.
The group consisted of 30 students and five chaperones. The trip to Japan lasted a total of eight days, with the tourists leaving the U.S. on Sunday, April 9 and returning on Monday, April 17. Throughout the trip, students visited several parts of Tokyo as well as some spots outside of the city.
In Tokyo, students had the opportunity to visit various locations like Akihabara, Shibuya, and Harajuku. Akihabara featured various stores which sold souvenirs primarily related to anime, manga, and video games. Shibuya featured notable sights like Shibuya Crossing and Shibuya Station, as well as a statue in commemoration of Hachiko the Dog. In Shibuya, students also enjoyed visiting the Nintendo store and the Pokemon store. Harajuku was the home of various cafes and shops related to fashion.
Many of the spots visited on the trip also placed an emphasis on STEM learning, specifically in several museums. These included the Miraikan museum, which focused on how technology is used in our world today and how it will be employed in the future, as well as the Geology Museum based in Tsukuba.
While in Japan, students also were able to get a taste of the country's rich culture by attending a traditional tea ceremony and learning how to make sushi. In the tea ceremony, students watched the making of Matcha tea and enjoyed sweets and tea while learning about their history. Students also attended a cooking class, where they learned how to make sushi.