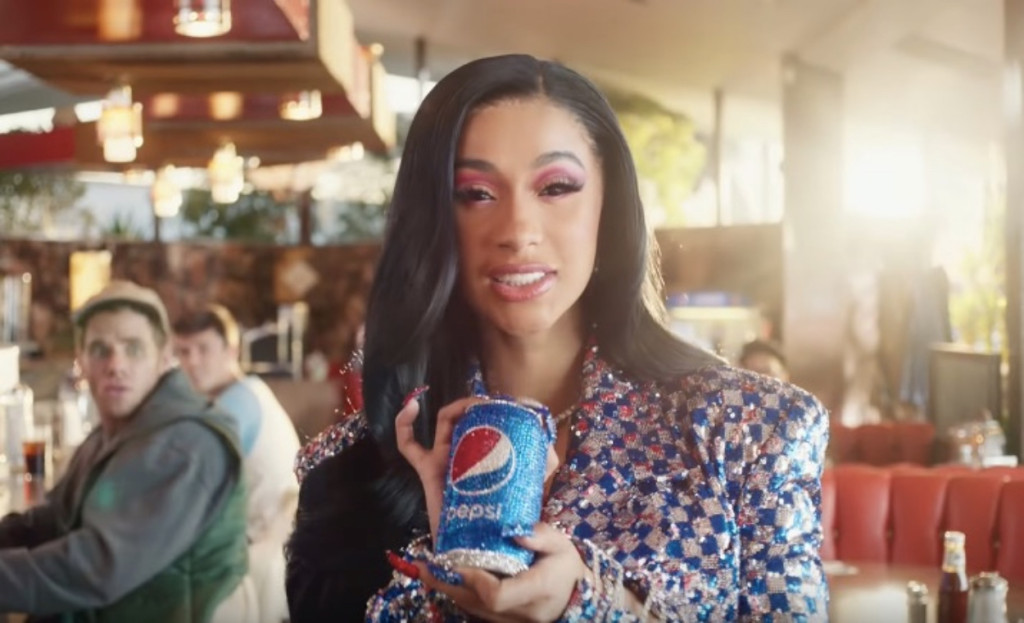 Read Time:
2 Minute, 15 Second
While the lowest-scoring Super Bowl ever was going on between the New England Patriots and Los Angeles Rams, there was a hidden war behind the silver lining. Companies fought to buy spots for commercials. In the middle of the uneventful game, there were many eye-catching advertisements. Among the many good ones, I'll give you a list of the ones I felt were the most impactful.
1. NFL- 100 Years
The all-time greatest, most competitive NFL players gathered for the #NFL100 gala. What could possibly go wrong? pic.twitter.com/pvE0fKuSye

— NFL (@NFL) February 4, 2019
For the second year in a row, NFL is crushing its own advertising game, from 2018's video of Eli Manning and Odell Beckham Jr. dirty dancing to now, a video of a few of the most competitive NFL players gathered to celebrate the NFL 100 gala. Overall, I would say this ad had gotten the most support from football fans, because this had them cheering for their favorite player more than the actual game did.
---
2. Pepsi- More Than OK
If you like stunting… and like shining… then enter NOW!

Tweet #PepsiSweepstakesOK when you hear someone say "OK" during the game and commericals to be entered for a chance to win prizes like this bedazzled Pepsi can!
Rules: https://t.co/MSsygo3WcG

— Pepsi™ (@pepsi) February 3, 2019
Pepsi released this notable ad on Superbowl day featuring Cardi B, Steve Carell, and Lil Jon. It's use of Cardi B's signature catchphrase "Okurrr" made it a pretty big deal. She was featured in this video, and in a string of pictures on Twitter, Pepsi continuously made use of her catchphrase to gain attention.
---
3. T-Mobile- What's For Dinner?
🌮 What 🌮 is 🌮 everyone 🌮 eating 🌮 next 🌮 Tuesday?! 🌮

Free tacos with @TacoBell for #TMobileTuesdays customers. #AreYouWithUs pic.twitter.com/pLKkCV9jBW

— T-Mobile (@TMobile) February 4, 2019
Most. Relatable. Superbowl. Ad. T-Mobile really went to the next level and showed the struggles of a relationship. When you want tacos but she doesn't. This was one of the best marketing strategies, and they really took Taco Tuesdays to the next level, making them free on Tuesdays for T-Mobile users.
---
4. Avengers- Endgame
"Some people move on. But not us." Watch the brand new Marvel Studios' #AvengersEndgame spot that aired during the Big Game. See the film in theaters April 26. pic.twitter.com/ruu7A7MnEk

— The Avengers (@Avengers) February 3, 2019
This clip that kick started the ad game was one to be remembered. The second part to Infinity War, Endgame, is a movie that people have been looking forward to since the first movie came out. With this ad, people have already started to make fanart, edits, and predictions for the next movie, which has people lined up to watch.
---
5. The Twilight Zone- Super Bowl
What dimension are you even in? 🌀
Witness the extended cut of the debut @TheTwilightZone promo featuring @JordanPeele. #TheTwilightZone pic.twitter.com/J54ZnqlpDO

— The Twilight Zone (@TheTwilightZone) February 4, 2019
This unsettling ad featuring Jordan Peele had many freaked out and even confused about what they just witnessed. It really captured the horror essence and quieted rooms because everyone was hooked onto the story's message.
Overall, because of, what I believe to be the most impactless game in Superbowl history, this year's ads definitely surpassed the hype of the game. Although there were some disappointments, such as the Doritos ad, overall, they were pretty good and by the end, everyone was watching for the ads instead of the game.