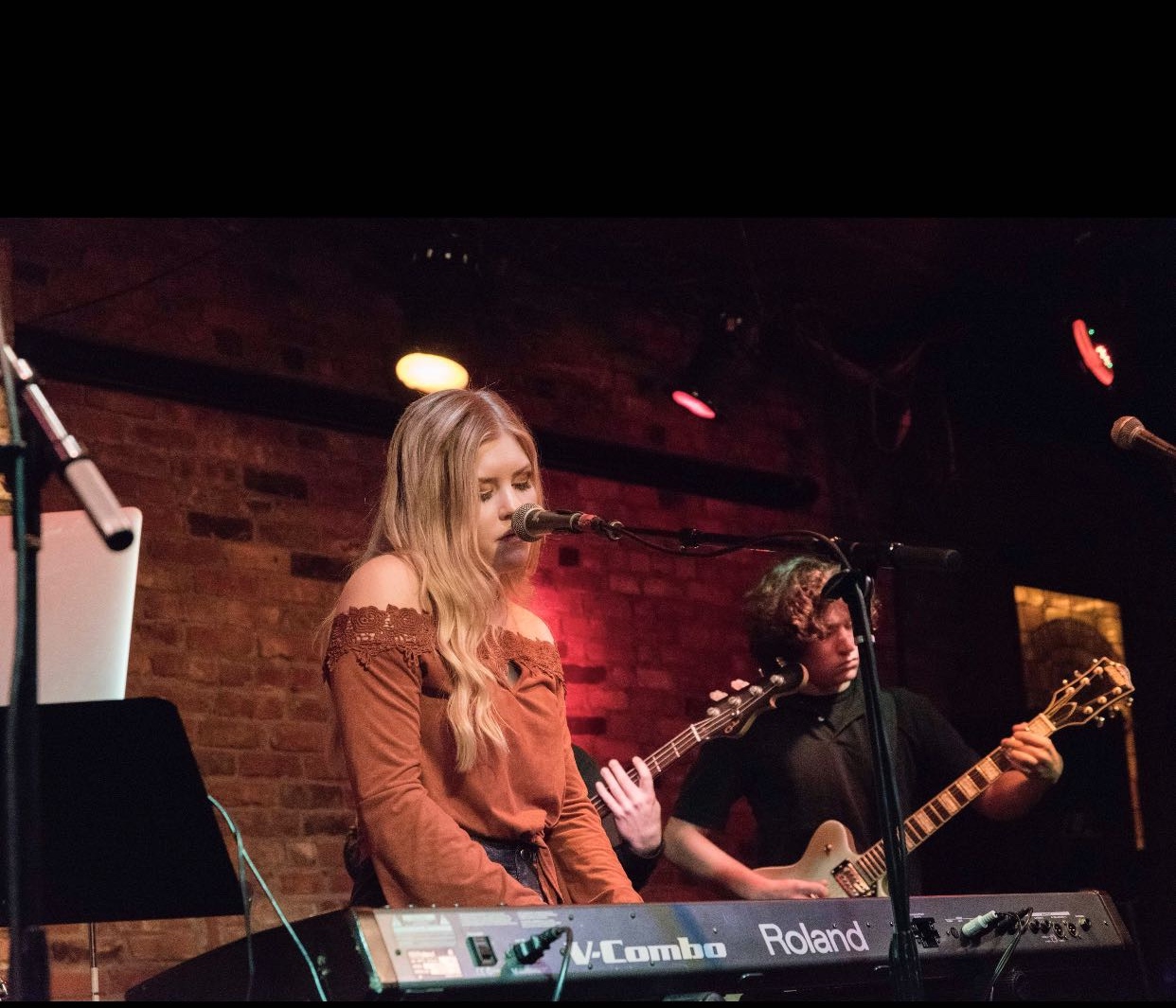 Read Time:
1 Minute, 41 Second
When Abby DiLorenzo isn't in school or in the recording studio, she's volunteering at nursing homes. DiLorenzo sings for the residents at two different centers.
She learned about these opportunities through her grandparents who live at the nursing homes. Her grandmother is Joyce Stager who lives at Cedar Crest and her grandfather is Vincent DiLorenzo who lives at the Lincoln Park Nursing Home. She started volunteering last spring when she was invited to come sing for her grandpa's birthday. From there she fell in love with it and got the idea to start singing there regularly. 
DiLorenzo likes performing old songs the residents know, like Amazing Grace, Somewhere Over the Rainbow, and Can't Help Falling in Love. She finds that even the residents who suffer from alzheimer's or dementia still remember these songs. 
"It's something special," she said, to perform and provide entertainment for people in nursing homes because, "everyone benefits from it".
DiLorenzo started singing from a very young age. She has always loved performing in plays and shows. At the age of 8, DiLorenzo learned to play the piano, which helped her in writing music.
When asked if she gets nervous whenever she performs, she responded with a self- assured "No." She explained that by engaging with her audience and being confident on stage, she can focus on what she loves to do, which is singing. Even though DiLorenzo doesn't get anxious while performing, she is always relieved when she is finished.
DiLorenzo relies heavily on tech equipment jokingly saying "My computer is my band." However, sometimes tech can be temperamental, which isn't ideal, but her excellent vocals are what are most important and guide her through.
Performing original songs is what DiLorenzo loves and she released an album last March. The album features some of her favorite songs, ones she wrote between the ages of 11 to 14.  DiLorenzo is currently with a new producer and excited to announce she's working on a new EP.